30 July, 2014
A Oaxacan Street Festival
Posted in :
General
on
by :
admin
So last night I went out for my standard evening food foraging experience, and I stumbled across more of the Oaxacan Street Festival that I have been seeing. It is apparently part of a bigger celebration called Guelaguetza, which is a cultural festival, but the last three days of July have lots of celebration including mañanitas, calendas, religious activities, music and fireworks at the church of Carmen Bajo. So this is what I keep stumbling across.
There are lots of people out and about, with food stands, vendors, and music.
Under long tents, there are all kinds of handmade goods for sale, many of them with cultural roots in the 8 regions of Oaxaca.

There is a large stage with live music.
And there are people pretending to be statues. What a way to make a living. 🙂
These botanas are complimentary with the meal. The brown ground meat in the upper left is actually fish… very good!

After all that, though… I did manage to find some dinner at Zandunga. I had some garnachas (no cheese), and some cochito horneada, a pork dish.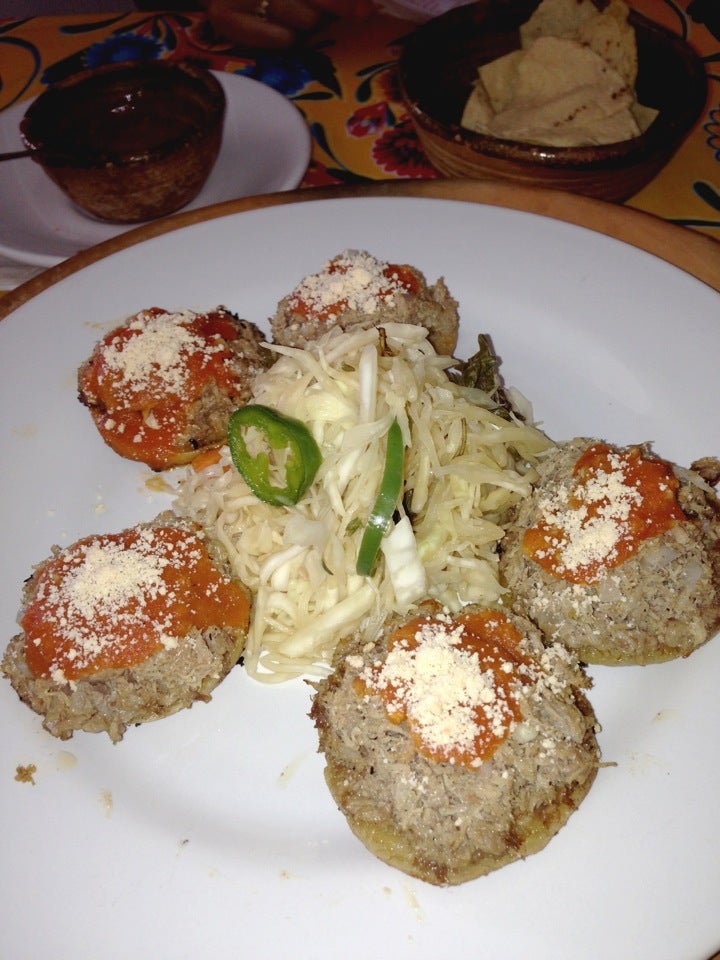 This is a picture of the garnachas with cheese (thank you to Foursquare for letting me use the picture). I ate mine too quickly to show you mine!
This is the cochitos horneada. I couldn't eat the corn-based dumpling because it had dairy, but the meat was delicious! (This photo is off the Foursquare site as well, because my photo was too dark)

And then the star of the evening: Mezcal. Zandunga specializes in their large list of available Mezcale. I only had the one, because boy it is strong! Mezcal is distilled from the agave plant (the maguey) and has a strong, smokey flavor. Very good! It is a local specialty of Oaxaca, so I had to give it a go!

While I was at the office during the day, we went out for lunch to a local restaurant that makes everything from special heritage corn. Not exactly paleo friendly, but since I don't have a problem with corn, it works out fine for me. 🙂 I was lucky enough to try the heritage corn tortillas with fried egg on one (so good… definitely trying this at home!), and grilled mushrooms, onions and garlic on the other. 

I wonder what foodie adventures the next day will hold?